We are OPEN at Alert Level 3!
As per new legislation passed on 18 December 2020, butchers are allowed to have customers in store at Alert Level 3 (see https://covid19.govt.nz/alert-system/alert-level-3/#workplaces-and-businesses for more information).
When you pop in store, please register your visit and keep 2m away from other customers. We offer contactless payment and will be taking all the necessary hygiene precautions to keep you and our staff safe.
Our opening hours…
Monday to Friday, 7.30am – 6.15pm
Saturday, 8.00am – 6.00pm
Sunday, 8.30am – 5.00pm
We're happy to take orders via phone (09 521 6319) and email (dave@saintjohnsbutchery.co.nz) if you're more comfortable with this approach. You can collect and pay for your order at our front door (we have payWave).
We look forward to continuing to serve you!
Take care and stay safe,
The Saint Johns Butchery Team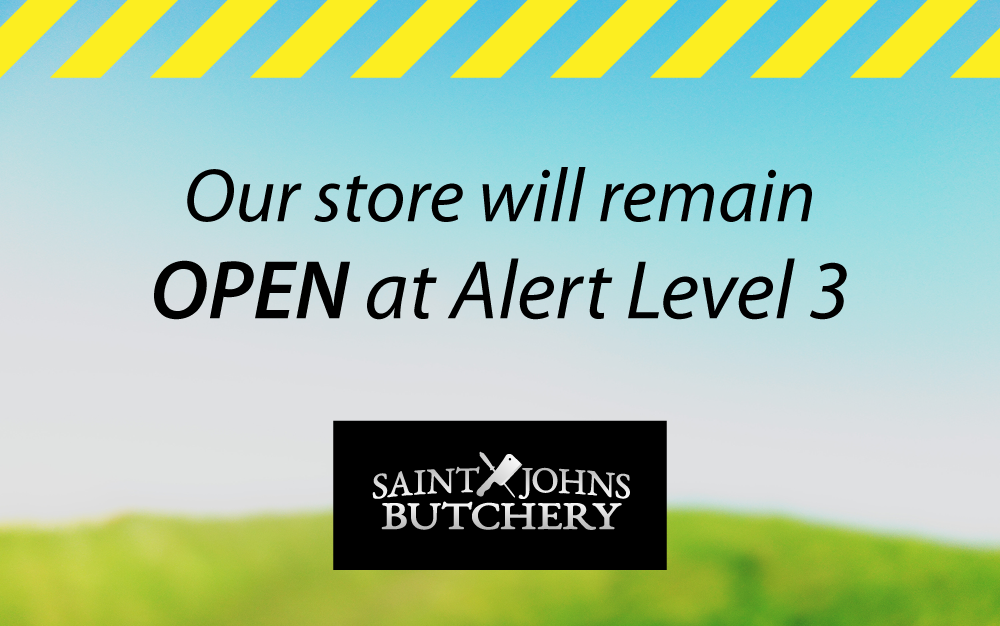 Top quality, free range meats at competitive prices
Located in Auckland's Eastern suburbs, Saint Johns Butchery is everything you'd come to expect from a quality local butcher. We have a large and modern retail store and always ensure the highest level of hygiene and meat quality. All our ham and bacon is made on the premises, as well as our fantastic range of sausages.
We cater for single servings to huge custom orders, all at fantastically competitive prices – even compared to the supermarkets!
We specialise in the highest quality free range meats, with all cuts produced in store. We source our meats from all over New Zealand and only select the highest premium grade available.
We're open seven days a week, so come and see us today and check out our fabulous range, quality, and great value. We have something for everyone!